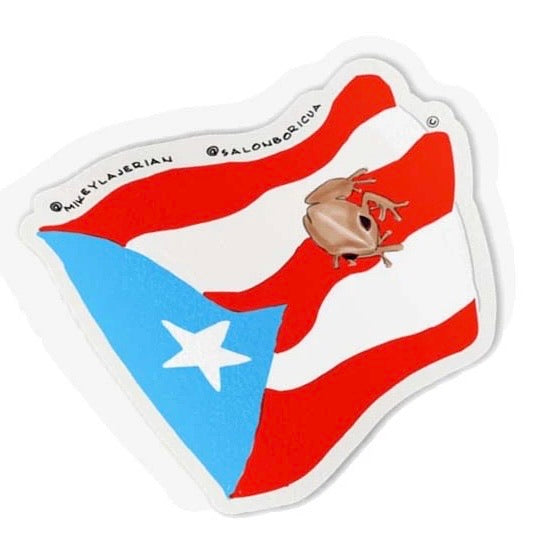 SALON BORICUA - Bandera Bajo el Coquí
The coquí is a small frog from Puerto Rico and is a national pride for all Puerto Ricans.
Printed in premium plastic vinyl with laminate to protect against scratches, sunlight and rain. Die-cut.
Designed by Mikeyla Jerian Maldonado.
Size: 3 x 2.9" in
--
El coquí es una pequeña rana de Puerto Rico y es un orgullo nacional para todos boricuas.
Impreso en vinil plástico premium con laminado de protección contra rayaduras, luz solar y lluvia. Troquelado.
Diseñado por Mikeyla Jerian Maldonado.
Tamaño: 3 x 2.9" pulgadas
---
---
More from this collection